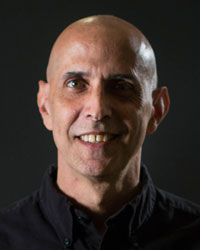 Moonrise Piano is owned and operated by Lance Levine of Concord, Massachusetts.
Credentials
Lance Levine is a Registered Piano Technician (RPT). This designation is awarded by the Piano Technicians Guild (PTG), an organization which sets standards for the profession and provides ongoing education in the field. To become an RPT, Lance passed a rigorous series of examinations covering tuning, regulation, repair, and general piano knowledge.
Lance is a Certified Installer of the Piano Life Saver System.
Training
Lance has earned the Certificates in Piano Technology and Advanced Piano Technology from the North Bennet Street School. This program covers all aspects of piano tuning, repair, regulation and rebuilding.
Lance apprenticed as a piano technician at Tanglewood, the summer home of the Boston Symphony Orchestra.
Experience
Lance has been doing piano work since 2001.
In addition to his private practice, Lance tunes and maintains pianos for Boston University, Brookline Music School, and other schools.
Lance does field and shop work for local piano dealers, including M. Steinert & Sons, the only authorized dealer of Steinway & Sons pianos in MA, NH, ME and RI.
For five years, Lance was the head piano technician for the Boston University Tanglewood Institute.
Personal
Lance is a vocalist, rather than a pianist. As a member of the Tanglewood Festival Chorus, he performs several times each year at Symphony Hall and Tanglewood with the Boston Symphony and Boston Pops.